I am humbled and honored to be a part of the prestigious Leaders Excellence at Harvard Square .
Headquartered in Harvard Square, Cambridge, MA, Leaders Excellence is an independent educational organization that benefits from its unique location and powerful academic network. Incorporated in the historic Harvard Square in 2014 and a member of the Harvard Square Business Association. Harvard Square, adjacent to Harvard Yard, the historic heart of Harvard University.
Here is my certificate of membership. I hope to connect with leaders across the globe and continue the learning and improvisation journey.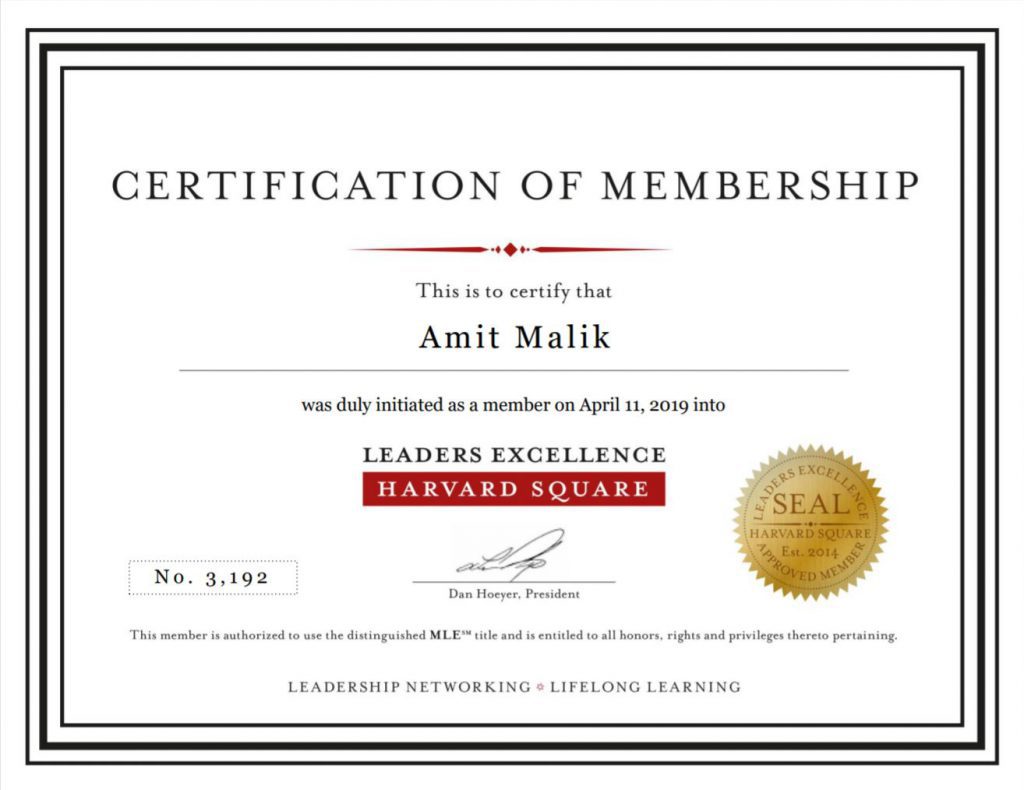 You can learn more about Leaders Excellence here
https://leadersexcellence.com/